SETO RX 1.499/1.56//1.60/1.67/1.74 single vision/progressive/blue cut/round-top/flat-top bifocal/photochromic lens
Product Detail
Product Tags
Production process of customized lenses
Index

1.499

1.56

1.60

1.60

(

MR-8

)

1.67

1.74

Diameter(MM)

55~75

55~75

55~75

55~75

55~75

55~75

Visual Effect

Single vision 

Flat-top

RoundTop

Progressive 

Polarized

Bluecut

Photochromic

Single vision

Flat-top

Round-Top

Progressive

Polarized

Bluecut

Photochromic

Single vision

Polarized

Bluecut

Photochromic

Single vision

Bluecut

Photochromic

Single vision

Polarized

Blue cut

Photochromic

Single vision

Blue cut

Coating

UC/

HC/

HMC

HC/

HMC/

SHMC

HMC/

SHMC

HMC/

SHMC

HMC/

SHMC

SHMC

Power Range(SPH)

0.00~-10.00

;

0.25~+14.00
0.00~-30.00

;

0.25~+14.00
0.00~-20.00

;

0.25~+10.00
0.00~-20.00

;

0.25~+10.00
0.00~-20.00

;

0.25~+10.00

0.00~-20.00

Cyl

0.00~-6.00

0.00~-6.00

0.00~-6.00

0.00~-6.00

0.00~-6.00

0.00~-4.00

Add

+1.00~

+3.00

+1.00~

+3.00

 
 
 

 
Production process of customized lenses
1. Order preparation:
Each lens prescription needs to be inspected and calculated individually, then the data needed for production is generated in the form of process sheet.The process sheet alongwith two semi-finished lenses (i.e., blanks ) -- left eye and right eye – picked up from the warehouse will be placed in a tray. The production journey begins now: the conveyor belt moves the tray from one station to the next.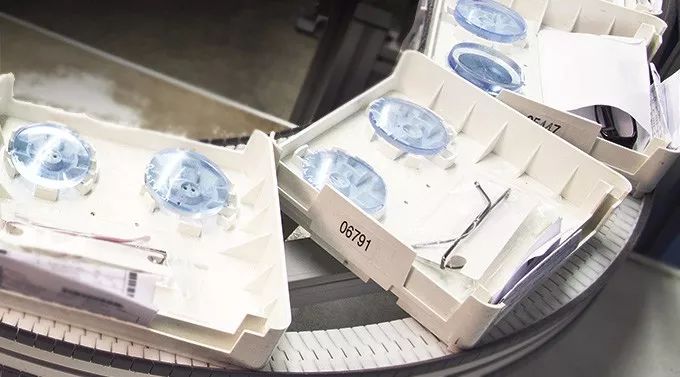 2. Blocking:
To ensure that the lens can be firmly clamped in the correct position within the machine, it must be blocked. Apply a layer of protective film to the polished front surface of the semi-finished lens before joining it with the blocker. The material that joins the lens to the blocker is a metal alloy with a low melting point. Therefore, the semi-finished lens is "welded" to the position of the subsequent processing (forming, polishing and etching the invisible logo).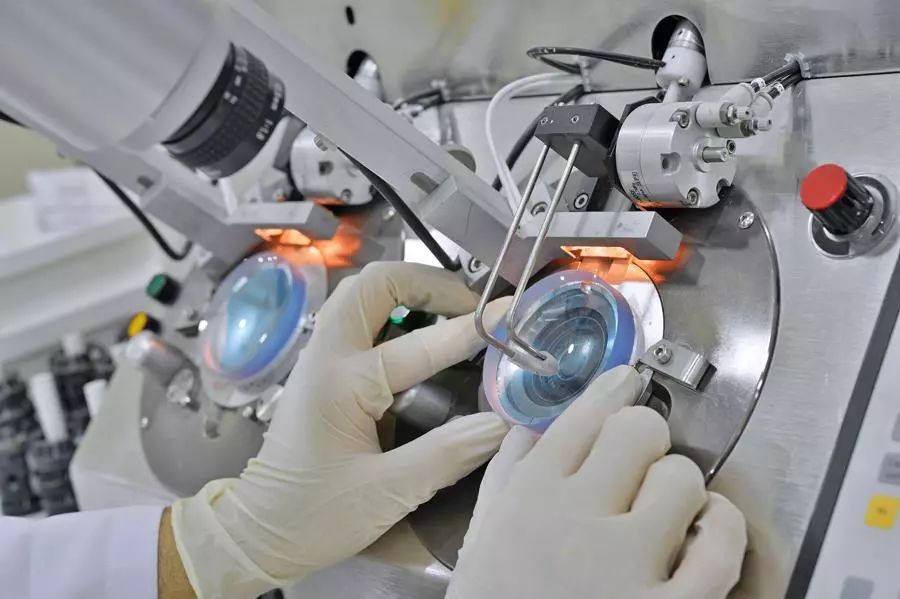 3. Generating
Once blocking is completed,the lens is formed to the desired shape and prescription.The front surface already has the corrective optical power.This step is only to generate the prescription lens design and prescription parameters to the back surface of the blank. The generating process includes diameter reduction, diagonal cutting with milling techniques and natural diamond finishing. The surface roughness produced by the finishing process is small and can be polished directly without affecting the shape or radius of the lens.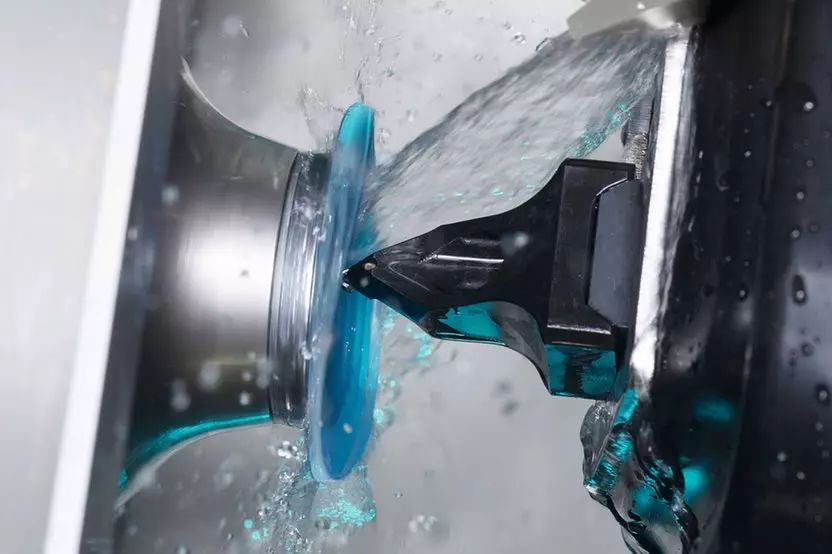 4. Polishing and etching
After forming the lens, the surface is polished for 60-90 seconds while the optical properties remain unchanged. Some manufacturers will complete the laser engraving of the anti-counterfeiting label on the lens in this process.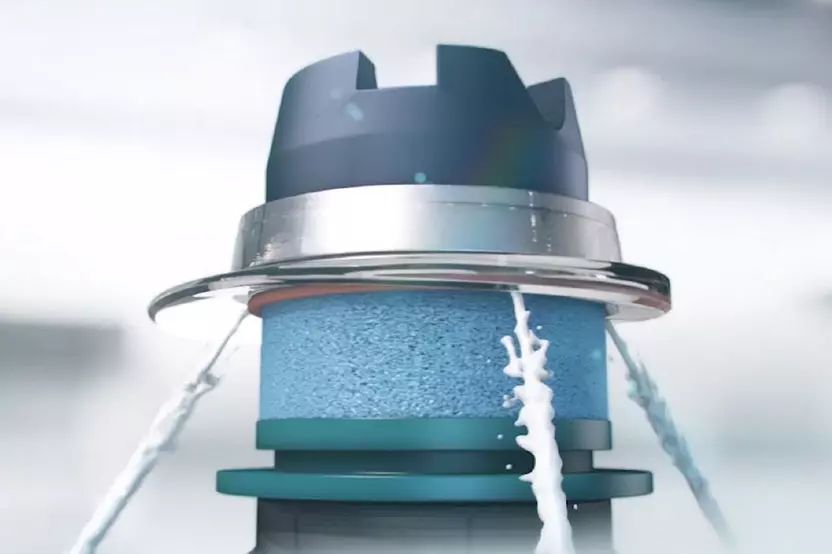 5. De-blocking and cleaning
Separate lens from the blocker and put the blocker in hot water so that metal alloy will be completely recycled. The lens is cleaned and conveyed to the next station.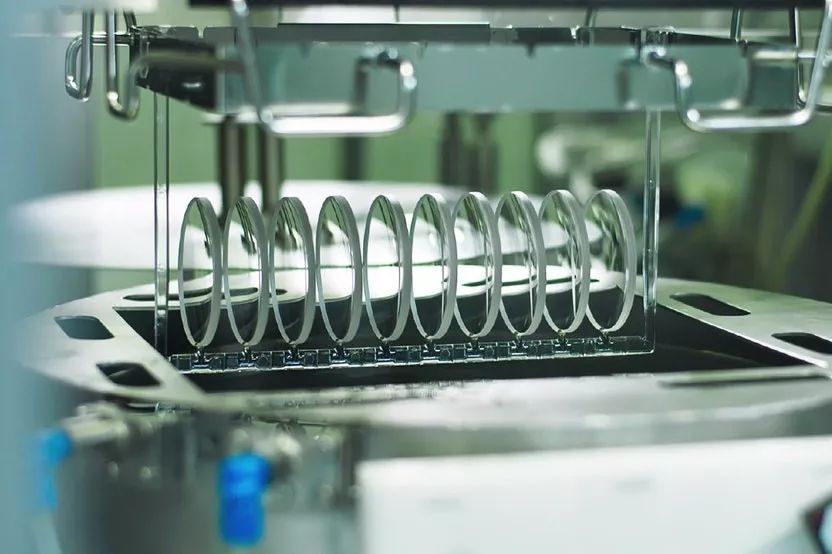 6. Tingting
At this stage,Rx lens is tinted if requested. One of the advantages of resin lenses is that they can be tinted in any desired color. The dyes used are the equivalent of those used in textiles. The lens is heated and impregnated with the dyes, allowing the molecules of the dyes to penetrate deep into the surface of lens. Once cool, the dyes are locked in the lens.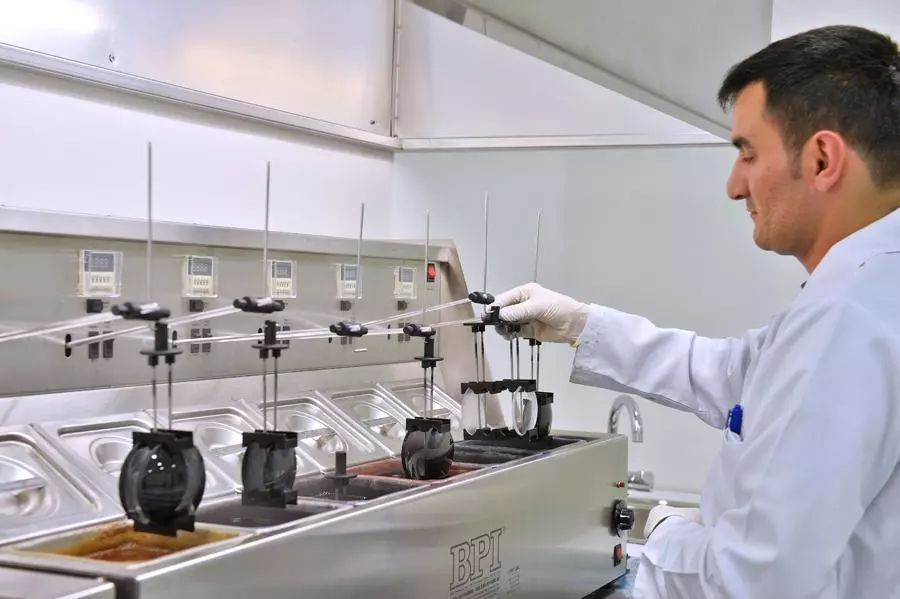 7. Coating
The coating process of Rx lens is the same as that of stock lens.
Coating makes the lens scratch-resistant,durable and can reduce irritating reflections.Firstly,Rx lens is hardened by hardended solutions.Next step,Rx lens is added by applying anti-reflective layers in a vaccum depostion process.The final layer of coating gives the lens smooth surface,making it resistant to both dirt and water,reducing reflections.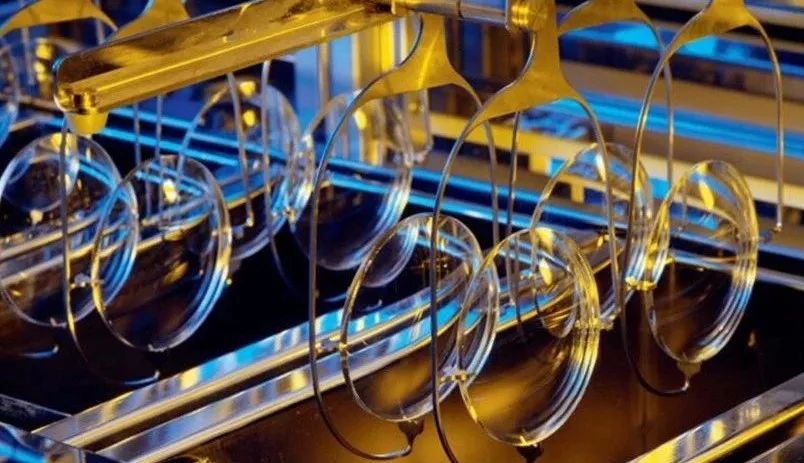 8. Quality assurance
Each lens is inspected carefully before delivery. Quality inspection includes visual inspection for dust,scratch, damage,coating color consistency, etc. Then the instrument is used to check whether each lens meets the standard such as diopter , axis, thickness, design, diameter, etc.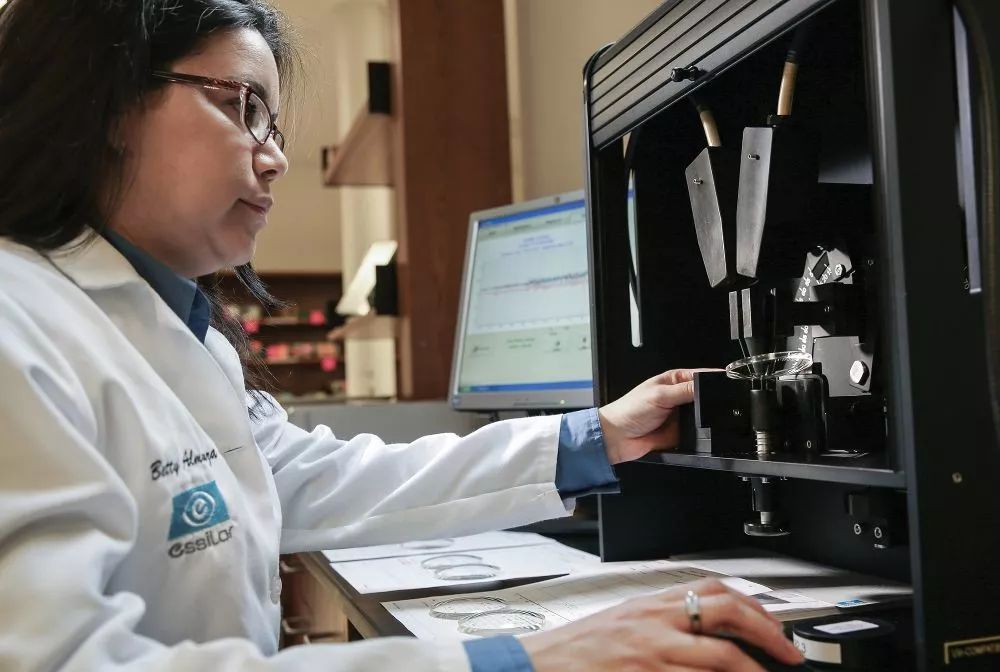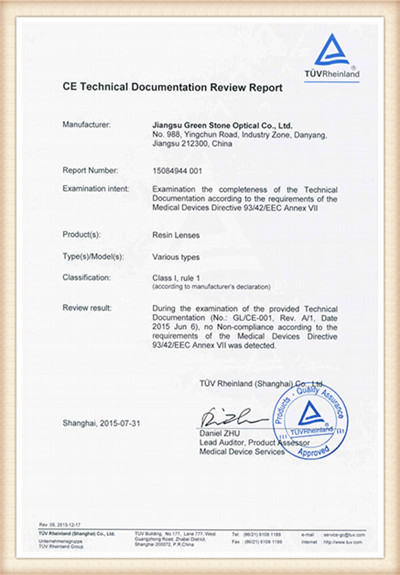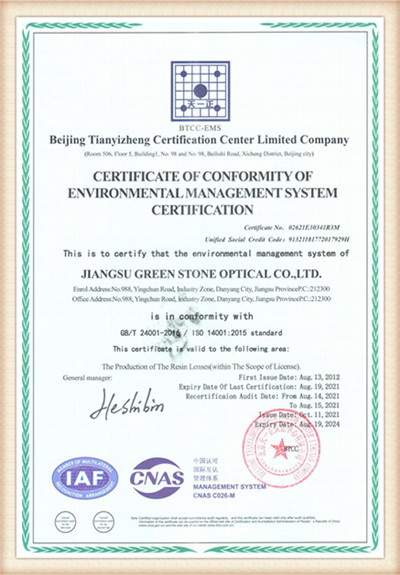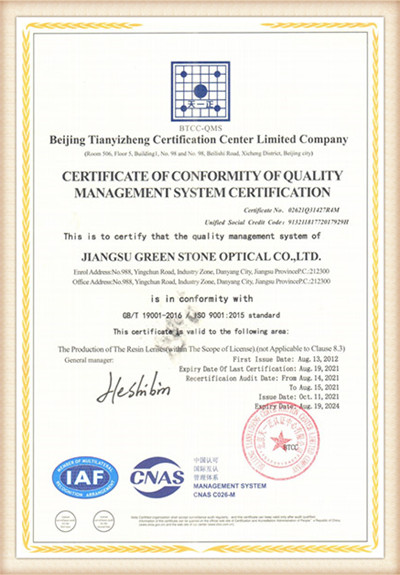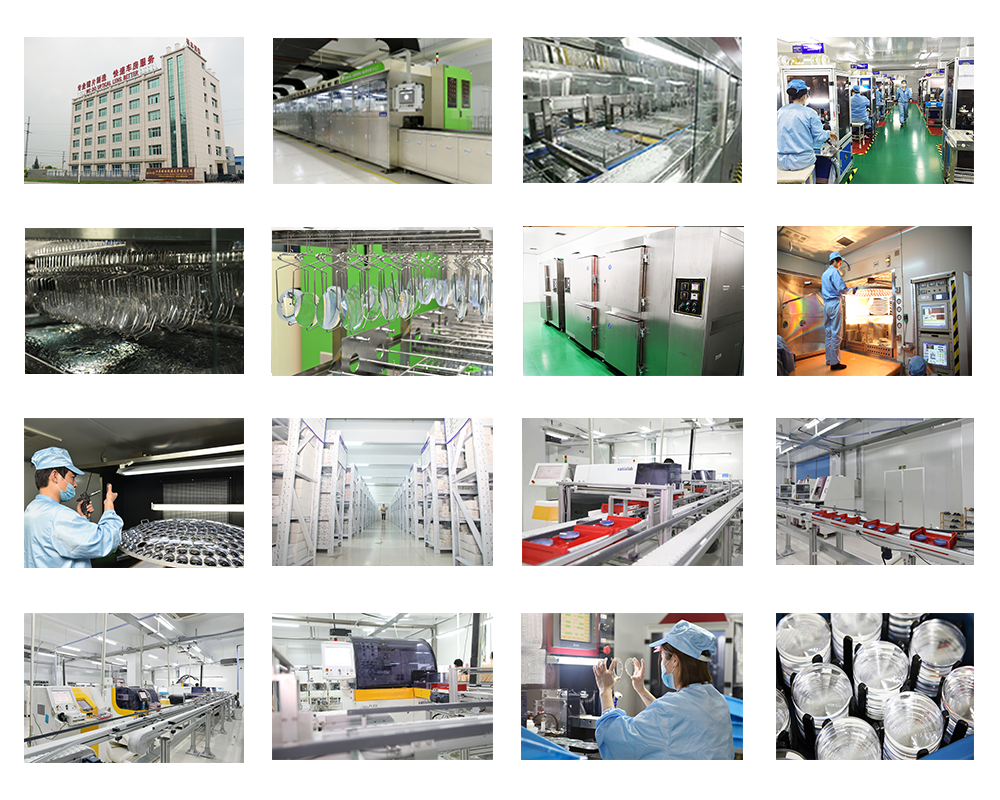 ---
---